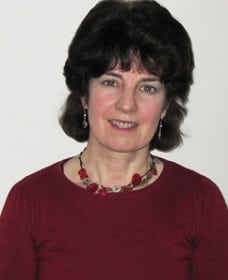 Christchurch and Bournemouth
Christchurch and Bournemouth
Certified Rolfer
Rolf Movement Practitioner
About Me
Angie Webber first became interested in the structure and function of the human body and its links to mental and emotional wellbeing during her yoga teacher training in 1999.
She was later introduced to Rolfing Structural Integration and went on to train at the Rolf Institutes in Munich and Sydney, graduating in 2005 as a Certified Rolfer and Rolf Movement Practitioner.
In her practice Angie sees clients who come for varying reasons, from those who wish to address structural issues with their related tensions and pains, to those who wish to experience the ten series. She is inspired by Rolfing and the way it enables clients to become so in-tune and aware of their physical body as it responds to sensitive intervention coupled with the client's perceptive co-ordination of breath and movement; how this awareness translates into everyday life and how the treatment helps clients access deeper aspects of their being.
She is constantly challenged and constantly learning from the process.