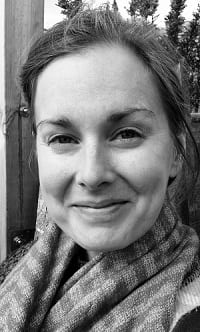 About Me
Undergoing the Rolfing ten series changed my experience as a person in ways both subtle and substantial; I hadn't met some parts of my self until Rolfing introduced us and invited us towards a healthier level of dialogue. As someone with a physically demanding occupation, I experienced many positive changes professionally. However, the more important changes manifested in my day-to-day experience: breathing, walking, standing and everyday relationship became more spacious. Gravity became friendlier and in some ways, both literal and metaphorical, so did I.
I'm a dance artist, a somewhat catch-all term that includes performing, making and teaching, a combination of which I've been doing since 2005. I continue to work with choreographer Charlotte Spencer and have worked previously with artists such as Hofesh Shechter and Siobhan Davies. I've had a continuous involvement in dance education inside the UK's Conservatoire system and was on faculty at the Northern School of Contemporary Dance for 10 years. My long-standing interest in Ida Rolf's ideas has influenced and supported much of my pedagogy.
Rolfing opened up a longer process of inquiry through and into movement and touch that has culminated in my becoming a Rolfer. I've found giving the sessions offers me a different, although equally rich learning experience as receiving them does and I'm excited to be offering others the possibility of greater ease in their everyday selves.
Alongside dancing, yoga and other movement adventures, I'm also a keen cyclist and interested in the benefits Rolfing has to offer those of us who are more likely to be found in motion than not.
Please contact me by email for further information.