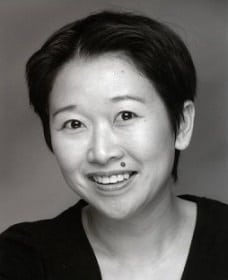 Certified Rolfer™
Rolf Movement Practitioner
About Me
I was born in Saigon and emigrated to London in 1962.
I first heard about Rolfing whilst living in Paris and used it to treat a knee injury from my practice of Aikido, a Japanese martial art. Rolfing was very beneficial to me, both on a physical and psychological level . As a preparation to the training I studied Shiatsu and Swedish massage and gained my diploma in Rolfing in Munich in 1989.
I trained in Rolfing Movement in 1997 and use this to complement my structural manipulation work. I explore with my clients how they move and use their body in everyday life so that they can live and work with less effort and more ease and support.
If I had to pick the two things which influence how I work they would be my interest in the arts and the teachings of Thich Nhat Hanh, a Vietnamese Buddhist monk.
I am inspired by how the arts can give a sense of aliveness, potential and connectedness. This links in with how Rolfing can wake up different parts of the body so that new possibilities of movement and expression, both physical and emotional, can be explored and enjoyed. These new possibilities can, in turn, give a sense of openness and feeling of connection between different parts of the body and the space it moves in.
Thich Nhat Hanh teaches ' mindfulness' as a way of being aware in one's everyday life and being fully present, in the moment. This helps me in my work to be present with my clients and to work with them in a supportive and non-judgemental way. My experience, over the years, is that clients want their physical needs addressed but underpinning their aches and pains is also the need just to stop and have space to let their knots unloosen.
I see my work as having the privilege of accompanying someone on a journey, helping them enjoy the landscape on the way, and being open to new horizons.