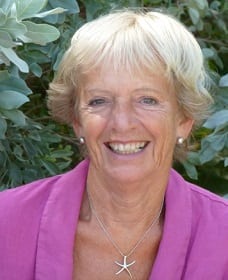 57 New Road Lewes BN7 1YW
57 New Road
Lewes
BN7 1YW
57 New Road
Lewes
BN7 1YW
The Hogarth Health Club,
Chiswick,
London W4
About Me
In 1983 I qualified to become one of the first British Rolfers and have been practicing since then. Ida Rolf had died the year before I was Rolfed but her energy was very present in the American Rolfers who had brought her work to London. With the encouragement and support of my Rolfer Tom Myers (Author of Anatomy Trains and founder of KMI Institute) I started my training in France. Even from an early stage I was fascinated by the way emotions could be held in the body and the profound effect that could have on our structure, on top of the results of accidents, illnesses, chronic stress, posture and life style choices. All of these of course dealing with the continual pull of gravity.
I then trained as a Core process Psychotherapist  and  a couple of years later as a Hakomi Body Centered Psychotherapist and Teacher. The knowledge and awareness gained has always informed my work. I n 2006 I traveled to Belize and trained in Mayan Abdominal Massage, working specifically with the alignment of internal organs .
I am always fascinated to see the effects of peoples life stories  on their bodies and how they compensate for the stresses and pace of modern life. For me it is a privilege to  share some of the on going journey with them as The Rolfing Process assists in understanding and unwrapping old, unwanted and often painful patterns locked in the body and to witness the expansion, lightness and aliveness as a result of this amazing work.
I am supported on my journey by my practice and by a profound connection to nature, to wildlife and to the divine, and the sure knowledge of our interconnectedness to all beings.