Due to increased demand, Certified Rolfer Sibyl Darrington has added Monday availability to her London schedule, now offering 2 days of availability.
She is available for bookings on Mondays, 2pm till 8.30pm and Wednesdays, 12.30pm till 8.30pm at the Evolve Wellness Centre in South Kensington.
"Evolve Wellness Centre offers a gentle calm environment in which to take people through the Rolfing ten series" said Sibyl.
To contact Sibyl about her schedule and availability click here www.kentrolfing.com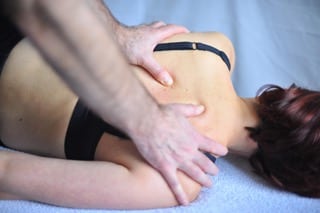 Louise Chunn writes for Director Magazine to explain how Rolfing has reduced her back pain by improving her posture and alignment.  She visits Certified Rolfer Nico Thoemmes at his Primrose Hill practice.  To contact Nico go to TryRolfing.co.uk. To find a Rolfer near...